The Name 'KIMBRS' which came after repeated trials and attempts, resonates beautifully with the purpose it intends to serve – an understanding of 'KISMET' and 'NUMBERS'!
Professional Numerologist
I feel privileged to be writing about my passion for numbers which has now turned into a profession. I never thought I would take up numerology as a profession. But, before I could realize I was already on my journey; as if the universe was guiding me all along, only I was not paying attention.
After so many years, 13 years of being married, being a mother, and being a professional medical writer, I have finally begun to listen. Yes, I have heard the angel whisper. I have seen the repeated combinations '11' and numerology was like a whirlwind in my life. You would not believe me when I tell you that I got introduced to the world of Tarot by the OSHO Zen cards. Somethings are meant to happen. Only you can postpone them by not paying attention but, if it must happen it will – no matter what!
Having knowledge of numbers and their energies in your date of birth and name can make better and improved choices! We believe that awareness is enough to create a path of transformation and change. We can surprise you with intriguing facts about your personality and behavior without you having to tell us!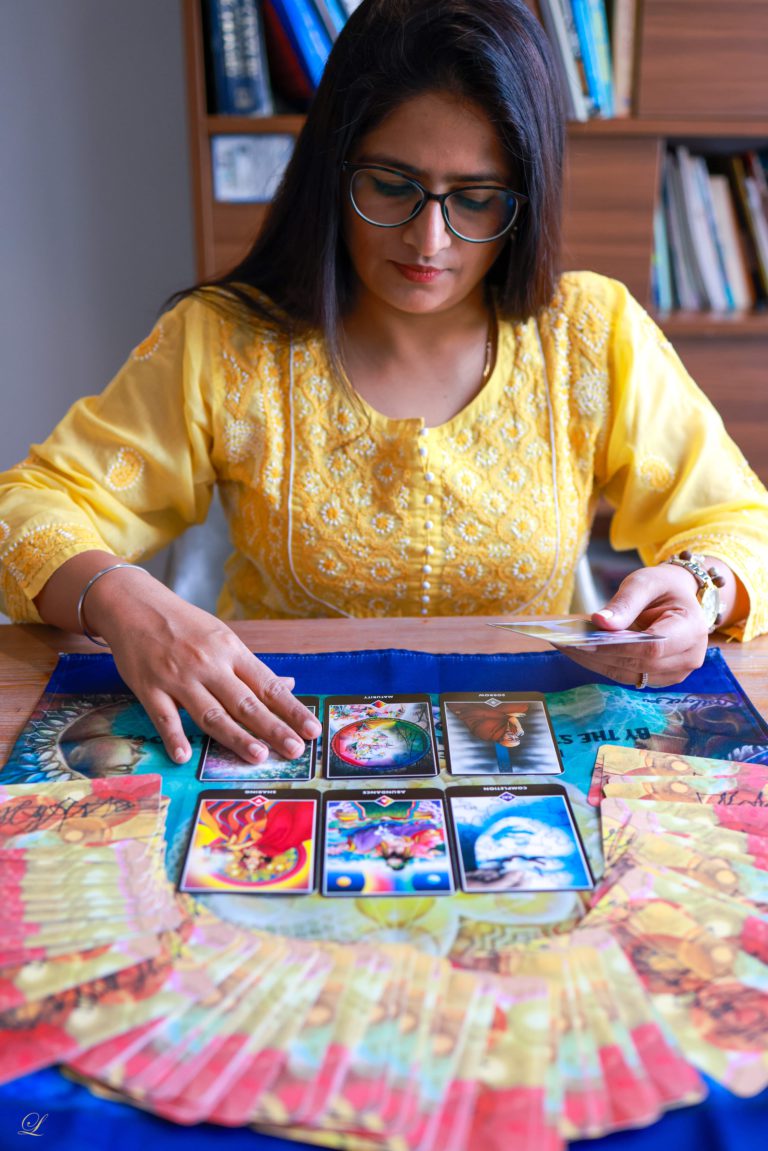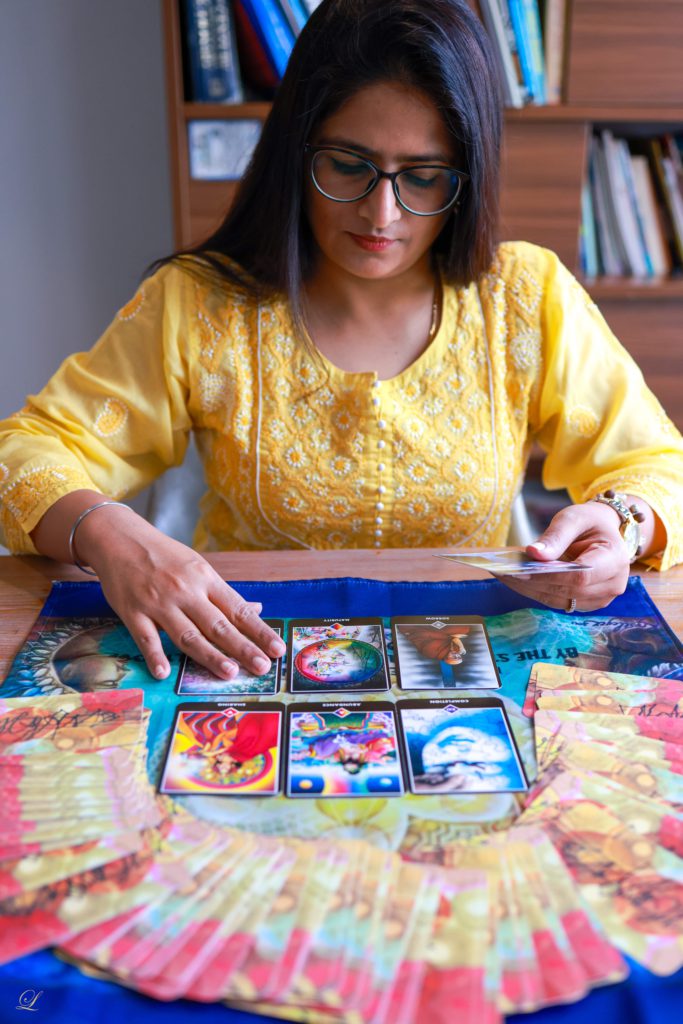 Testimonials

Testimonials

Testimonials

Testimonials

Testimonials
"I recently had a numerology reading with Sheetal. It was such perfect timing, and helped to shed more light on my current situation, goals and challenges, and the path ahead. She was right on point with everything she said, it made me smile and 'oh-oh' as well. She explained everything in layman's terms. It was a very well done and detail oriented reading. The reading that she did for me was very intuitive, accurate, inspiring and illuminating. I had the feeling that she understood and appreciated who I am and where I wanted to go, and responded with observations and suggestions that were both insightful as well as extremely practical. I highly recommend having a reading with Sheetal, you won't be disappointed. Thank you so much Sheetal, your reading gave me what I was looking for."
"I recently had a numerology reading with Sheetal. I was quite impressed by the power of numerology and the it was amazing to hear about the roles numbers play in our lives, be it our phone numbers, house numbers, etc all are emanating number energies that are influencing us in some way or the other. She could correlate my past as well with the help of various number calculations. She prescribed me some remedies and I am working towards future changes with respect to the number energies. Her smiling approach and the capability of making the other person comfortable was appreciable. I recommend her services to all those who believe in the wonderful world of numerology!"
"I am very much Thankful to Sheetal ji..... I truly had a good experience with her and she really helped me in correcting my name for good progress in my business and in my life too. Her remedies really worked for me. Excellent advice and guidance. I would love to recommend her for the ultimate prediction and corrections in the name which worked out very well for me to achieve more heights in my life. Tons of gratitude, Sheetal ji."
"I connected with kimbrs and received my 2021 forecast. The analysis of my characteristics, my life and year 2020 were quite accurate. I was able to reconnect and realize with my hidden potential, which I will try to pursue in 2021. I look forward to 2021 based on what numbers have in store for me. I was surprised by how accurate numerology can be. Highly recommended!"
"Thanks Kimbrs for clearing many confusions and giving me clues to plan my life further, and I'm definitely going to apply the suggested remedies. Once again thanks for clearing confusions and giving me confidence."
Hi my name is Annureet. Sharing my personal experience about numerology. I heard of numerology few times earlier that it is a science and numbers do matter. Then my friend Sheetal mentioned that she is practicing the numerology and it really makes an impact. I shared my, and my husband's details with Sheetal and got its studies and few simple remedies like renaming name, etc. My husband and I are doing these remedies and we feel difference in our day to day life. Still experiencing 😊. I appreciate the numerology reading done by Sheetal for us. Thank you Sheetal!